May 2, 2015
Ringing in Spring!
Flea Market – Petting Zoo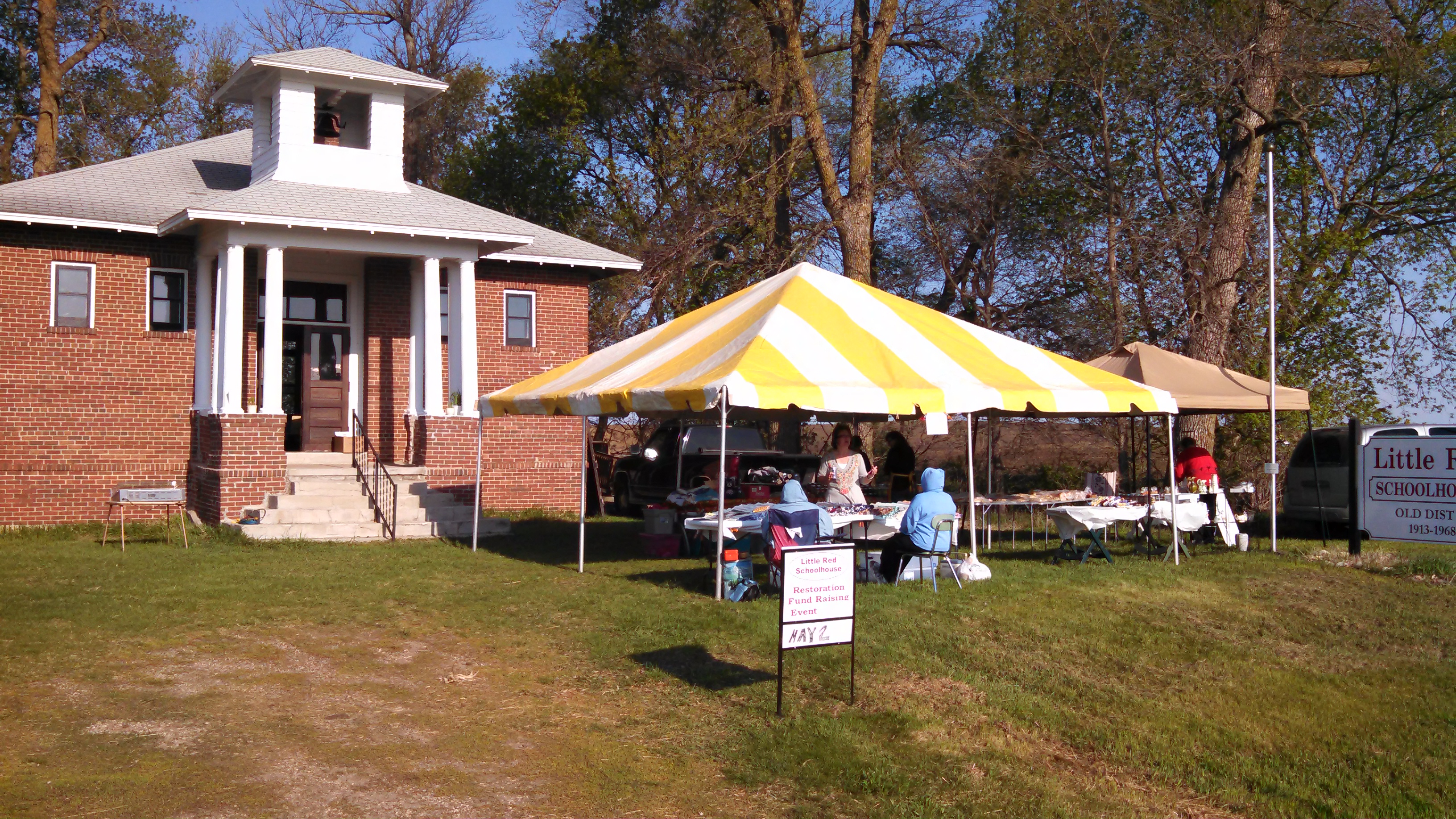 Public Invited to the 5th Annual Meeting and Picnic
Come and enjoy this unique historical setting!  Bring your family!
Saturday, July 25; 2015
The Little Red Schoolhouse
20553 CSAH (County Road) 28
Litchfield, MN  55355
(1 mile E of Beckville Church)
10:30 a.m. – 11:30 a.m. Tour the school and social time
11:30 a.m. Brief annual meeting and picnic (freewill donation.)
Old-fashioned games for kids or anyone who feels like a kid!
The General Store will be open for purchases!
August 18, 2015
3rd Annual Wally Pikal and Pie Ice Cream Social!
While the weather was not cooperating, we still had a good turnout.  Wally entertained us inside the school building this year, sharing much of his history  being a processional musician.  He had many interesting pictures and stories (as always!) and it was a delight  to have him.  Thank you Wally!
October, 2015
School Field Trips
St. Philip's School, Litchfield,  and New Discoveries Montessori Academy, Hutchinson, arrive at the schoolhouse for individual field trips!  So much fun to watch students as they rewind back in time to see what a day in the life of a country school was like in the early to mid 1900's!  Students and teachers LOVE this field trip!
December 3, 2015
Craft Event
Our best event ever! Visitors were impressed with our variety of vendors:  Homemade décor, jewelry, wooden toy equipment, candies, homemade rugs, candles/lotions, word paintings on barn wood, and many items at our "General Store!"
May, 2016
Elementary School Field Trips
July 9, 2016
Entry in Watercade Parade
July 23, 2016
Annual Meeting & Picnic – Public Invited!
10:30 Social Time
11:30 Brief Annual Meeting
Picnic follows meeting
August 16, 2016
Ice Cream Social 6:00 – 7:30 PM
(click on photos to enlarge)